Latest Casino Bonuses

Louisiana Poker Blues
Let me start this article off by stating I love Louisiana.
I lived in Mandeville a year and worked in nearby Covington for a commercial fishing magazine owned by a 92-year-old publisher named Harry Peace. The cities are just across the long causeway from New Orleans.
What did I love about Louisiana? The people, the food, the politics, the gambling, the wildlife and the music. B.B. King and Irma Thomas played a lot of blues in crawfish and beer concerts in the swamp country and forests where Louisiana hunters would run down deer and bobcats with their hound dogs and where fearless young men would wrestle alligators without worrying about the consequences.
As for politics, the citizens of Louisiana elected some of the most interesting men as their governors. I am of course referring to Huey Long and Edwin Edwards.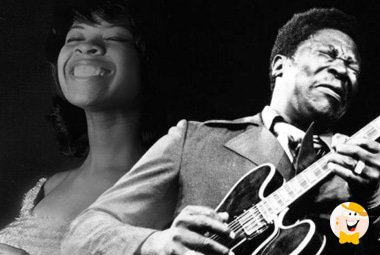 Long once made a speech where he promised voters if they elected him that he would build bridges, hospitals and highways and make life as good for them as he could. He also assured them that when he retired from politics he would be a rich man.
The people of Louisiana roared with laughter at Huey. He was their kind of guy. They voted for him and sent him to the governor's mansion where he cavorted with exotic dancers and did a lot of gambling, the same as Edwin Edwards, a silver-haired sugar daddy who would fill his briefcase with $100 bills before jaunting off to Las Vegas for a long weekend.
Now comes another Louisiana story that doesn't surprise me. Police in Louisiana announced the arrest of a poker dealer and an accomplice for rigging a bad beat jackpot in a casino out of $166,000.
The scoundrels were a 65-year-old dealer named Ashley Solomon and his friend Dale Foret, 51. Both are from Jefferson Parish, Louisiana.
While police refused to name which one of the dozen casinos where the incident happened, they gave details on what the suspects allegedly did.
The criminal investigation was started on Jan. 19, 2018 when some inconsistencies developed in the bad beat jackpot promotion. Solomon allegedly stacked the deck so his pal would get beat on a hand of four of a kind.
He did this, police said, by accomplishing a false shuffle. Casino management suspected something had gone wrong and refused to pay out the money. That was when the police stepped into the picture.
Both suspects were booked into the Jefferson Parish Correctional Center on charges of conspiracy to commit theft over $25,000 and attempted theft over $25,000. The dealer was also fired from his job.
When I was working for Peace Publications, I would stop at a cafe owned by a cute Mandeville girl for lunch. The place was a favorite hangout for truckers and it served good food and homemade pies that would usually be gone by 2 p.m.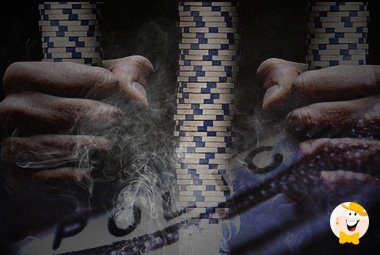 Although gambling was illegal, the cafe owner had a dice game where if you rolled five sixes, you would win the jackpot. To play the game, you simply added $1 extra to the price of your meal. The jackpot was over $2,000 when I finished my lunch of crawfish, beans, rice and homemade biscuits.
'You mean if I roll five sixes I win the $2,000?,' I asked the cute Cajun girl who owned the place.
'That's right,' she said in a delightful Louisiana accent, 'but I hope you don't roll 'em.'
'Why not?,' I said. 'Don't you like me?'
'Oh, I like you a lot,' she said, touching my arm. 'I like all my male customers. But if you win, I don't have the money to pay you. You'd have to just wait a while until I could come up with it.'
Now that's straight talk from a straight-talking Louisianan. Governors Long and Edwards would be proud of her. I shook the dice, rolled two fives, a six, and a pair of threes and was happy I lost.